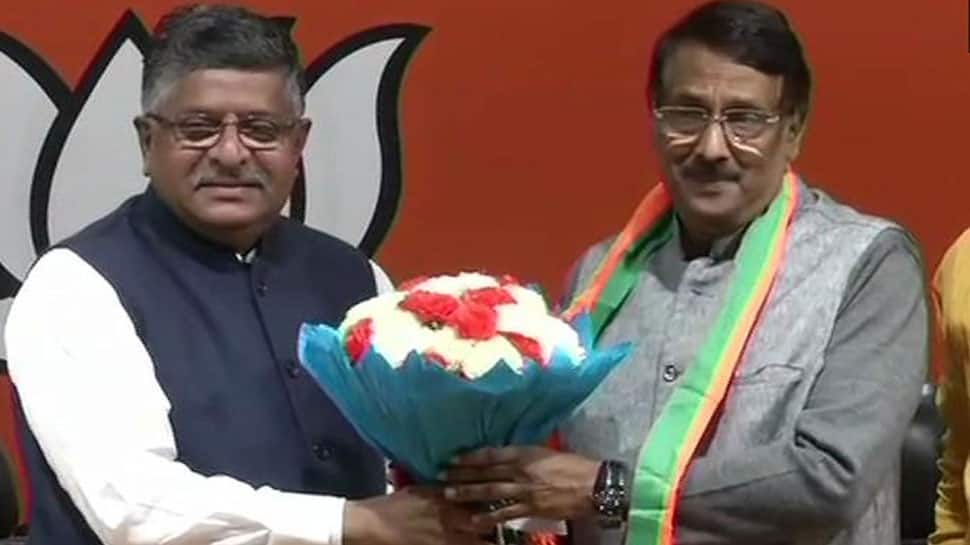 New Delhi: In yet another setback for Rahul Gandhi-led Congress party, its senior leader Tom Vadakkan on Thursday joined the ruling Bharatiya Janata Party ahead of the crucial Lok Sabha election 2019.
Vadakkan was formally inducted into the saffron party in the presence of Union Minister Ravi Shankar Prasad and other top BJP leaders.
Delhi: Congress leader Tom Vadakkan joins Bharatiya Janata Party in presence of Union Minister Ravi Shankar Prasad. pic.twitter.com/7AtbF2QfHj

— ANI (@ANI) March 14, 2019
"I am deeply hurt when my party (Congress) of 20 years questioned the integrity of the armed forces," Vadakkan said.
"I left the party with a heavy heart. This is against the national interest and I have left the party on a sad note," Tom Vadakkan said in a brief press conference.
He also hailed the leadership of PM Narendra Modi and thanked him and the BJP chief Amit Shah for accepting him in the saffron party fold.
"If some political party that takes a position against the country, then I do not have an option but to leave that party… This is not right," he said, citing the Congress's stance on the Balakot air strike against terror group Jaish-e-Mohammad camp in Pakistan that followed the Pulwama suicide bombing.
He had earlier served as Sonia Gandhi's secretary. 
Source: Zee News